Prices Renewal Service for Ceramic Brake Discs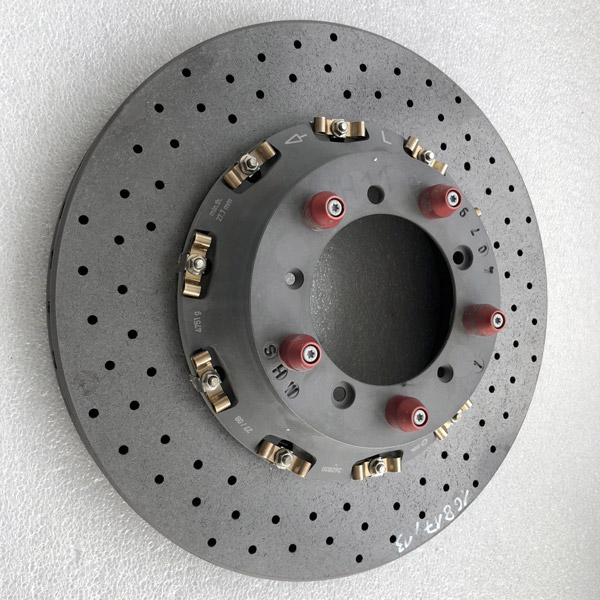 Prices for CCB brake disc
(SGL, with silicon carbid surface e.g. Audi, Bentley, BMW, Lamborghini, Porsche)
1.950 € plus 19% VAT per disc
Minor repair (damage to edge)
980 € plus 19% VAT. – chips bigger than 5 mm = 1.280 € plus 19% VAT. 
small delaminations on the friction layer: please ask for a quote.
Fastening element (floater) for PCCB single
---
Rebrake discs coming with 6 months warranty! (excluded from the warranty are CCB discs older than 5 years)
costs for replacement of rusty and rotten fixing elements will be charged extra !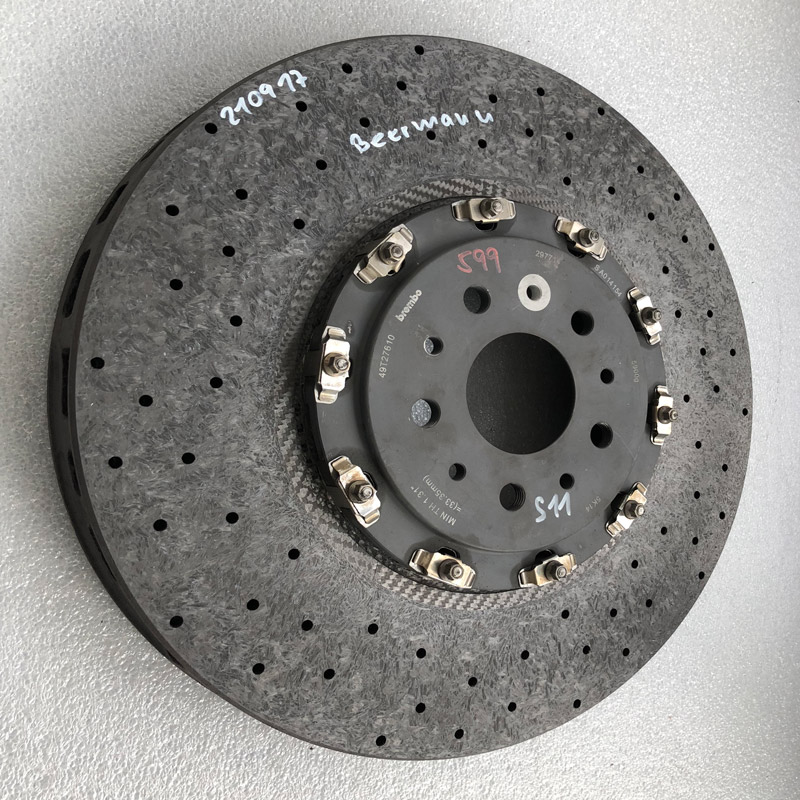 Prices CCM brake disc
ceramic discs without surface-layer e.g. Ferrari, Mc Laren, Aston Martin, Corvette, Maserati, Nissan
1.800 € plus 19% VAT per disc
Fastening element for CCM brake discs single
---
incl. 6 months warranty! (excluded from the warranty are CCB discs older than 5 years)
The cost of replacing rusted fastening elements and fastening bolts will be charged separately!
Shipping method
Shipping is worldwide via DHL Express. We will gladly inform you of the shipping costs upon request. Self-collection is also possible by arrangement.
Delivery times
The renewal process will take in future approximately 15 working days. Ceramic brake discs that have already been reconditioned are sometimes also available immediately from stock in exchange. We always try to keep the most common brake discs available from stock. In this case, we retain a deposit of €700.00 per brake disc, which will be refunded upon receipt of the old brake discs. Please note our information on deposit processing. Please ask us about availability. All our delivery dates are non-binding and may vary considerably from case to case. We do not accept any liability or compensation with regard to delivery dates.
Payment method
Payment is made by cash in advance (bank transfer) or by credit card (MasterCard, VISA; plus 3% credit card fee). When paying by credit card, the credit card account will be debited with the order.
Instant exchange and deposit processing
If we have the right brake disc for you in stock, immediate dispatch is possible. In this case we charge you a deposit of 700€ per brake disc, as we have to make sure that we get back a renewable brake disc. All brake discs that are renewed by us are chemically steamed off in the first step so that the disc is free of lining residues. Then the disc is x-rayed to detect any cracks. Brake discs with cracks are an absolute safety risk and will be sorted out by us. The deposit amount will be refunded after this inspection and if the old disc is in perfect condition. If an old disc shows cracks, these will be documented and the disc in question will be returned to the customer. Please note that this process can also take about 30 working days.