Typical damage patterns on ceramic brake discs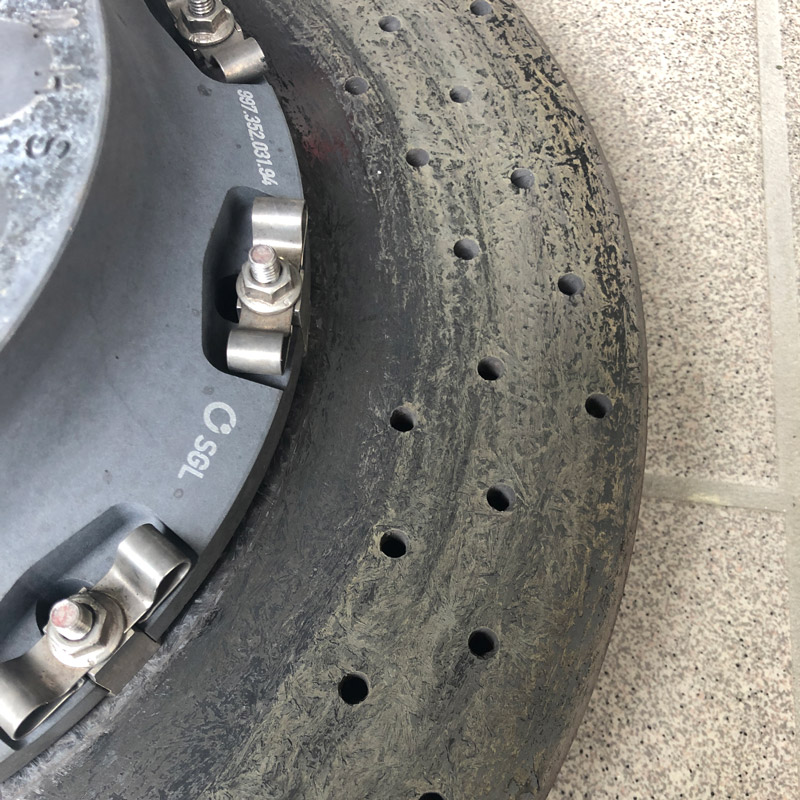 Normal wear pattern of a PCCB (Porsche 997 Turbo)
The carbon fibres embedded in the wear layer burn out and leave depressions in the surface, this is easy for us to repair, the brake disc is in new condition again after our treatment.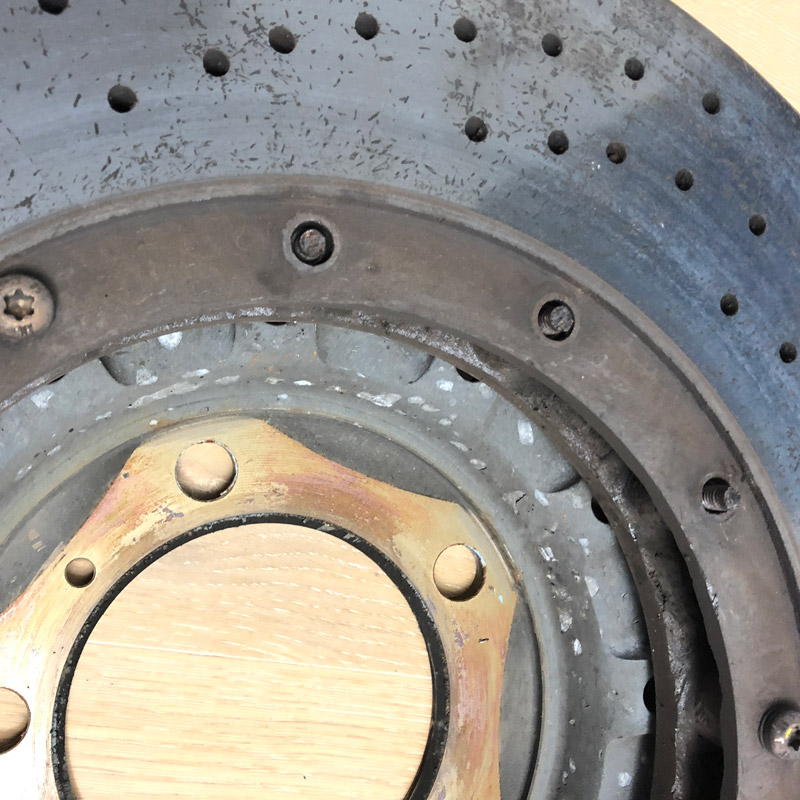 Defective / rotten fasteners
Due to the continuous temperature change of up to 1200 degrees Celsius to ambient temperature, salt, humidity, etc., the screw connections are weakened to such an extent that they can fall off by themselves or tear off at the slightest torque on the screw head. The connecting element "floater" is no longer fixed and can be lost. This can have very serious consequences.
Delamination of a CCB 2nd generation (Audi)
This is caused by a defective bond between the wear layer and the core. The brake lining then tears out surface segments. This is difficult to repair and the wear layer may have to be completely rehabilitated.
Delamination on a 3rd generation PCCB
The cause is a defective bond between the disc core and the wear layers, which leads to detachment of the surface. Costly to repair, a complete renovation of the wear layer is necessary.
Crack formation on the mounting of a fastening element
The cause is the blockage of one or more "floaters", such as rust, which leads to overloading of the material at this point. Due to the blockage of floaters, the torque between the disc and the hub can no longer be transmitted evenly. This damage cannot be repaired.