Worldwide unique refurbishment service for ceramic brake discs
Modern sports cars or high-powered top models of the upper class are more and more equipped factory with expensive ceramic brake systems. Until now, worn or damaged rotors had to be replaced with expensive OEM parts. The replacing of one ceramic brake disc often costs 5.000,00 € or more.
With REBRAKE, the refurbishment service for used ceramic brake discs, worn or damaged ceramic brake discs are brought back into the new state, regardless of diameter, manufacturer or age of the rotors.
Rebrake can return a completely overhauled carbon ceramic brake disc to the customer within approximately 35 working days. To this day, we are constantly improving processes and materials.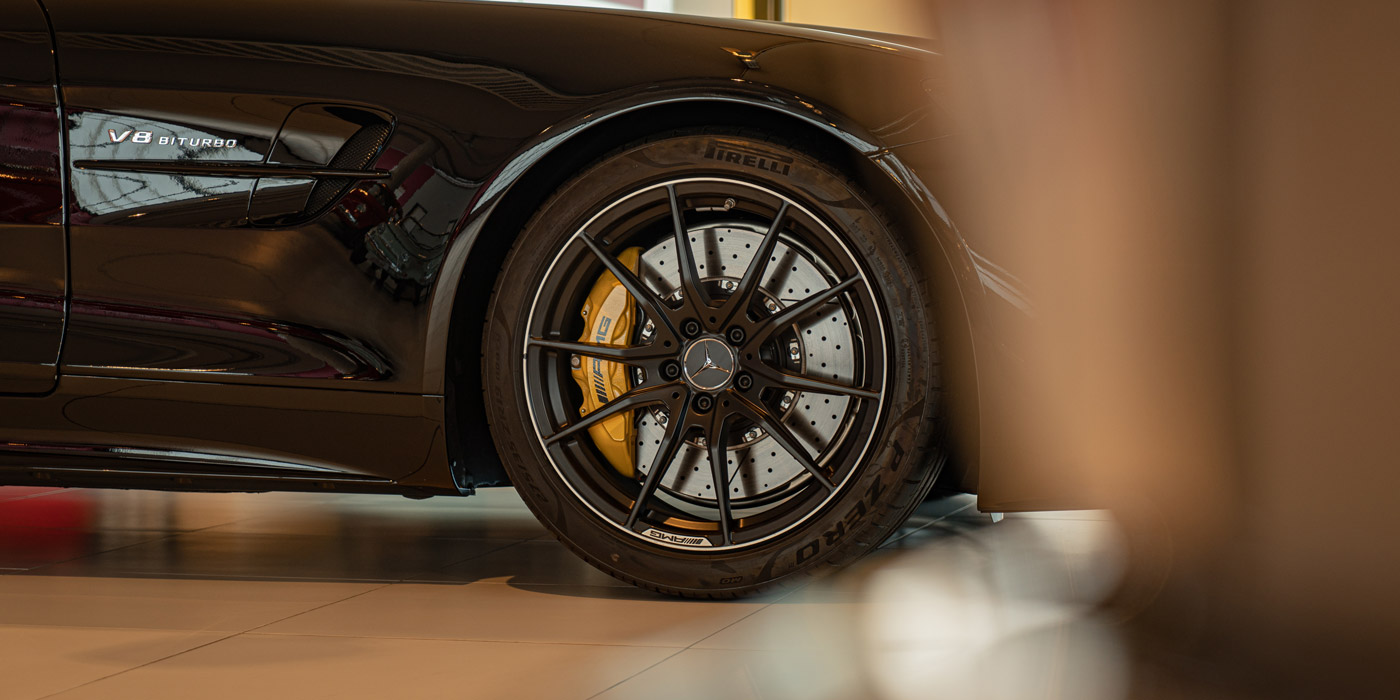 Creamic Brake Disc Refurbishment: an exclusive service by REBRAKE
The idea is simple and ingenious, the implementation technically perfect – the worldwide unique repair service for ceramic brake discs. Due to wear, the surface of the ceramic brake disc is always destroyed to a depth of 1 – 1.5 mm. The core, however, (90% of the volume) is untouched and can be reused. The damaged surface is partially ground off and new material is introduced into the structure of the part using vacuum infiltration technology. Ceramic brake discs repaired in this way are equal to completely new ceramic discs in terms of their properties, and in some cases even superior due to the higher degree of hardness of the surface.
Worn ceramic brake disks are ideally suited for refurbishment
First, the ceramic brake discs are subjected to an incoming inspection. They are cleaned, weighed and x-rayed to ensure that they are structurally sound and can continue to be used. Even the smallest hairline cracks are a criterion for exclusion. As a rule, however, ceramic brake pads are free of structural damage and are perfectly suitable for renewal. The damaged surface is milled off and replaced with new undercoats and a new surface.
Now new: Minor repair of edge damage
We now also offer minor repairs of edge damage. We are able to fill these with material and bake them. This prevents further detachment of material or cracking. Depending on the type of ceramic brake disc, this service costs from 600€.

Experience from passion
Unser Partner
P9 Challenge! Trackdays and hobby races partly also without noise limitation!
Please check dates at the P9Challenge www.P9-challenge.com offical page!