The refurbishing process in detail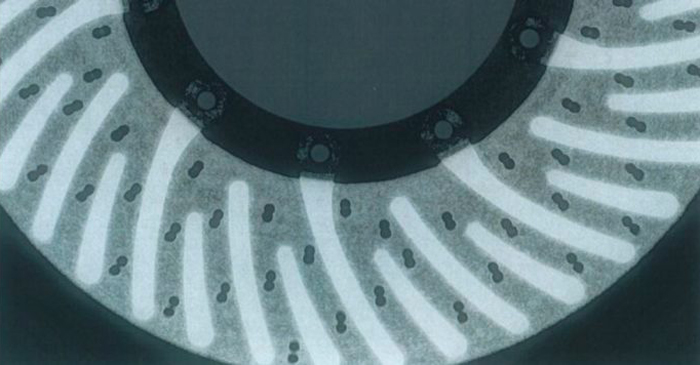 After the incoming inspection, the worn discs are separated from the brake pot, weighed and, if necessary, X-rayed depending on the degree of consumption and examined for structural damage.
This is followed by thermal steaming of the brake disc to remove brake lining residues and impurities.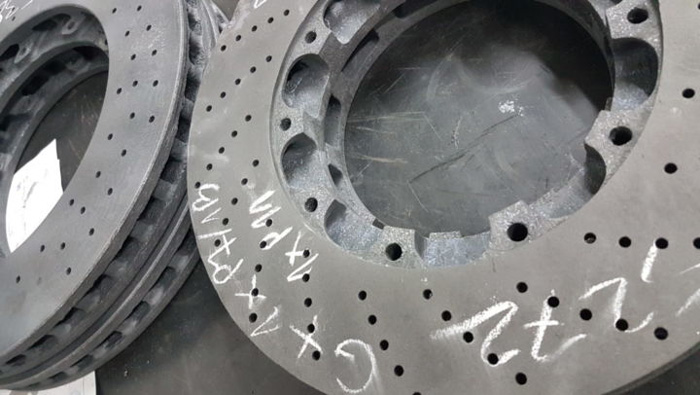 The brake disc is milled flat and all grooves are removed.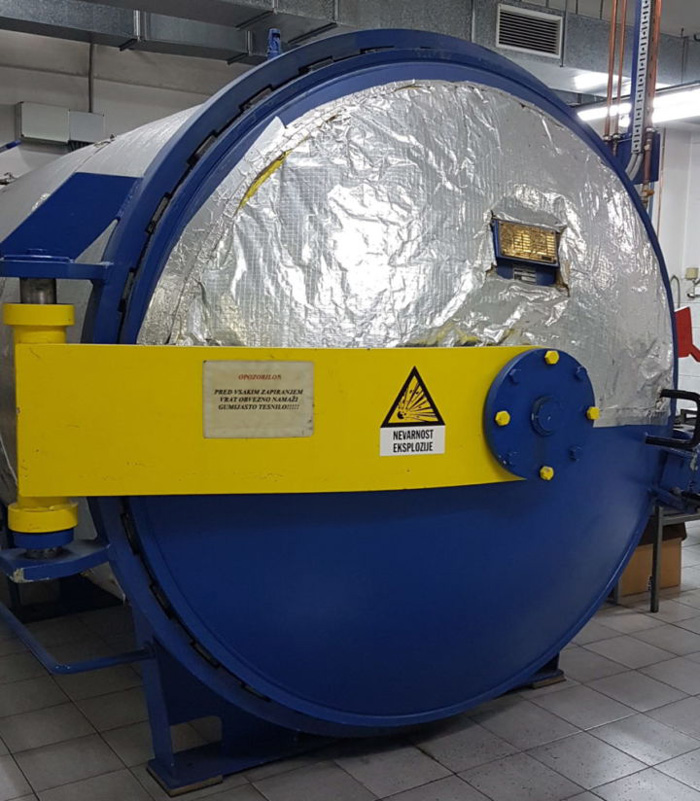 The core is now impregnated (soaked) with carbon polymers alternately in a vacuum and with overpressure. This step is repeated until the disc is back to its target weight. (usually 2-3 times)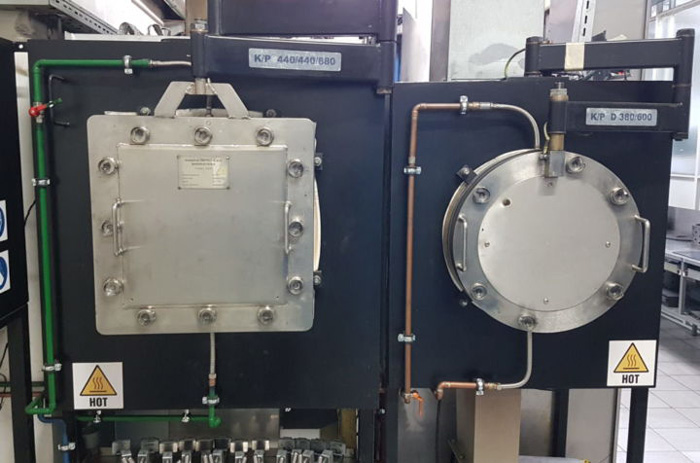 After impregnation, pyrolysis takes place at 1100°C. Through the " baking " process, the material is chemically and physically bonded to the existing core and structurally united.
Now the siliconisation takes place at 1500°C (only for CCB brake discs – PCCB, Audi, AMG) which results in the wear-preventing silicon carbonate layer on the disc surface.
The friction layer and silicon carbonate surface of the brake disc (min. 1mm) is now renewed (CCB) and the brake disc is structurally reinforced, the density of the core material is increased and new carbon fibres are introduced into the structure (CCM).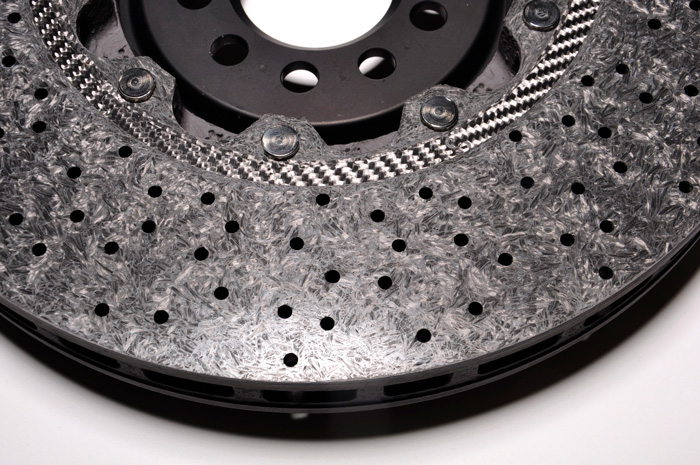 The surface is ground with a 2-ton surface grinding machine to achieve a clean and absolutely flat friction surface.
The disc is checked again, weighed and finely balanced.
The brake disc now has a weight gain of up to 180g and is back to the target weight.
Each individual brake disc receives documentation showing the processing steps, weights and other data as well as the responsible workers.
Note: The manufacturer's minimum dimension specifications refer to the original brake disc so that it can be determined when the wear limit has been reached. Due to the process, remanufactured brake discs are slightly thinner than original spare parts, but the surface layer (wear layer) has the original dimension again, but with a higher density. This means that remanufactured brake discs may last longer. (CCB discs can be brought to target dimension on request).