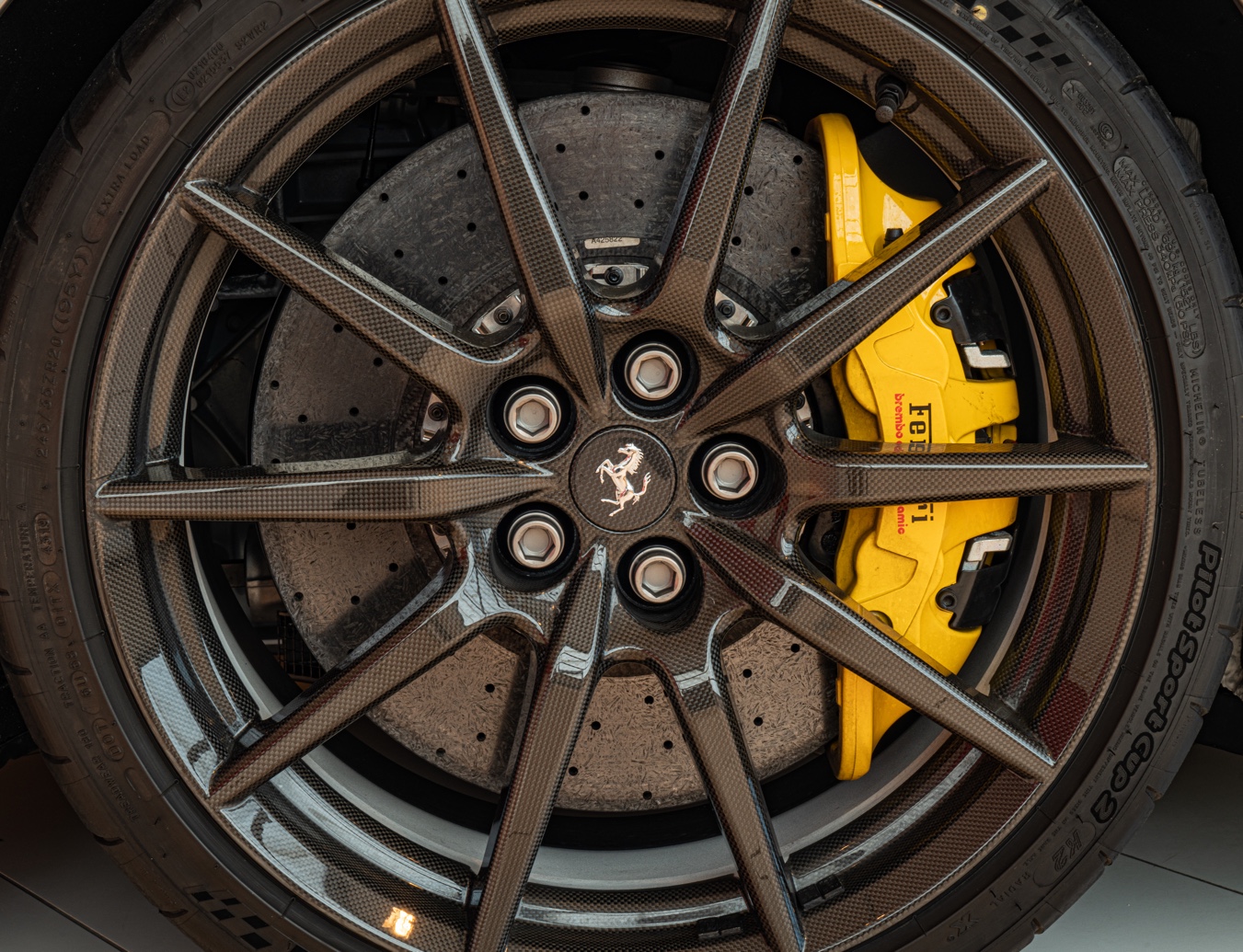 Remanufacturing ceramic brake disks with REBRAKE
Worn ceramic brake discs can be restored to new condition
With REBRAKE, heavily used and worn ceramic brake discs can be restored to new condition. And it doesn't matter what diameter, how old and from which manufacturer the ceramic brake discs are. The already long service life of ceramic brakes can thus be significantly extended. And without having to forego safety, quality and the usual "biting" braking effect. The special material of the ceramic brake discs and the sophisticated technology of REBRAKE make the uncompromising renewal possible.
Mit REBRAKE can renew your worn creamic brake disks effectively
Ceramic brake discs can also wear out. Especially in extreme situations, brakes made of carbon ceramics glow just like all other brake systems. The temperatures that ceramic brake discs can develop are even higher than those of brakes made of conventional materials. The reason – the ceramic used has a particularly high heat capacity, i.e. it can absorb much more heat than steel. This is why the material is so interesting for space travel. When re-entering the earth's atmosphere, very high temperatures are generated, which can be absorbed thanks to the carbon ceramic. For ceramic brakes, this property means that the immediate surroundings of the brakes must be particularly heat-resistant.
The REBRAKE remanufacturing service is unique worldwide
The REBRAKE remanufacturing service is unique worldwide and amazingly effective. More and more sports cars and top-of-the-range models from brands such as Porsche, Ferrari, Mc Laren, Audi or Mercedes are being fitted with durable but expensive ceramic brakes. With REBRAKE, a solution has finally been found to save heavily used and worn carbon ceramic brake discs. Until now, the replacement of a single ceramic brake cost up to 5,000 euros. The repair of ceramic brake discs is much cheaper. Replacing a carbon ceramic brake disc costs only a fraction (from 890 euros plus VAT).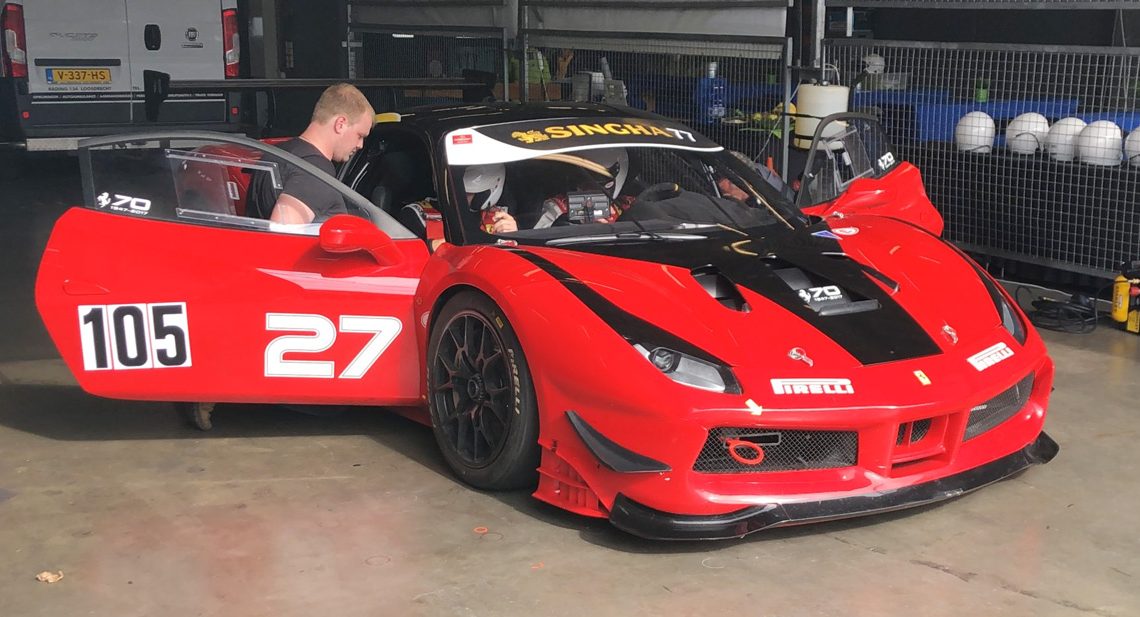 Developed for motorsport – put on the road for you.
In order to provide you with the best possible quality, we permanently test refurbished brake discs on the race track and subject them to strains that they will never reach in road traffic. Only if the material passes this stress test is it suitable for our customers.
The toughest conditions, such as in the Porsche GT2 RS with 630 hp on the Nordschleife, cannot be simulated in the laboratory. We have tested there and trust our material, just like many of our customers who drive their vehicles almost exclusively on the race track. Whether in a Porsche GT3 or Ferrari Scuderia – you can trust our brake discs.
Brake Test Nürburgring September 2019
Our new CCM brake discs for Ferrari and McLaren in Track Spec have enjoyed special treatment during production. 2 additional infiltrations and various other treatments give the discs a higher density, making them more resistant. We tested this on a Ferrari 488 Challenge with 670 hp and 275 slicks on the front axle. Result: you can't brake any better!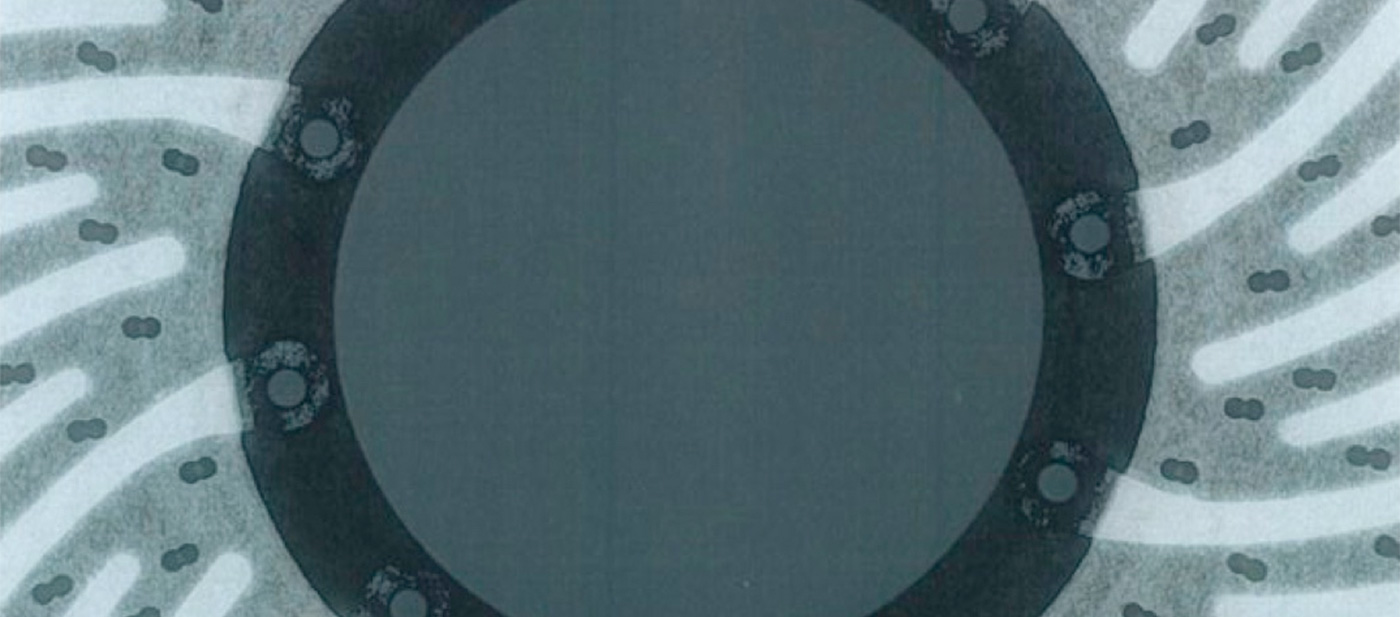 Safety of remanufactured ceramic brake discs
It often happens, especially with older brake discs, that cracks appear at the bolt holes or that the fastening elements corrode and tear off. Such damage is difficult or impossible to detect from the outside, as the cup must be removed from the brake disc.
We strongly recommend replacing ceramic brake discs on vehicles that are subject to particularly high wear or whose PCCBs are more than 8 years old, even if the ceramic brake discs have little mileage. For your safety!
Each disc is dismounted from us at the beginning of the process, x-rayed and cleaned. Only flawless discs can be refurbished. As our customer, you have the guarantee that your discs, which will be returned by us, are 100% fine. Of course, we also use new fasteners for assembly of the pot.