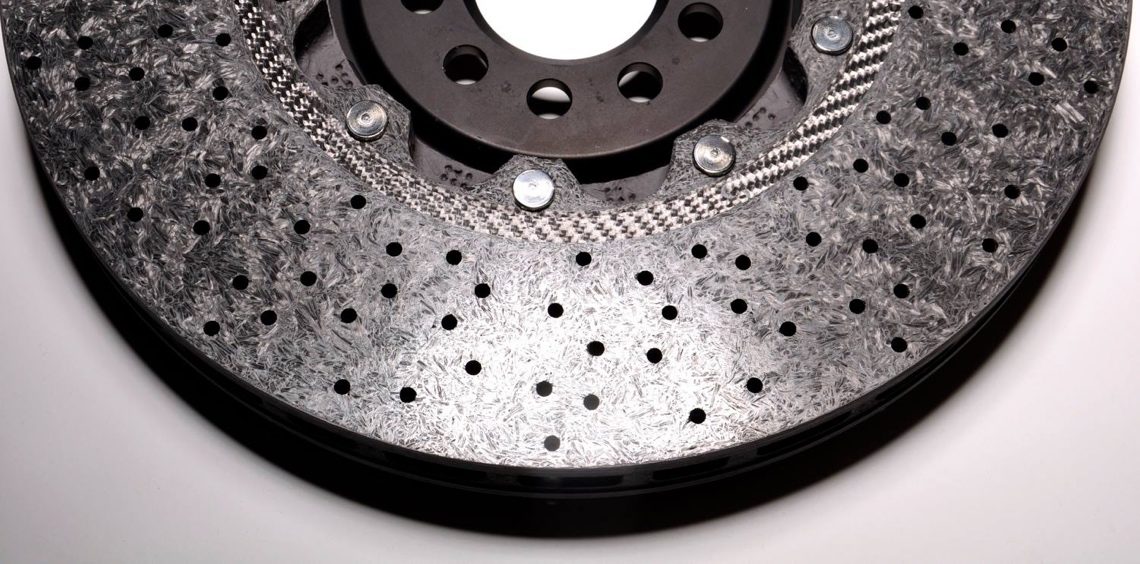 Experts count on the REBRAKE restoration service from FOXX Automotive
Carbon-ceramic brake discs are the result of a highly complex production process that can take 20 days until the product is finally ready. All steps of the production process are monitored and documented to ensure the high standards of the car industry are observed up to the final inspection. The first step forms the green body of the ceramic brake disc ring. The successive high temperature production steps first product carbonisation, and then siliconization in a a high vacuum. The complex production process comes at a price. It's no wonder that ceramic brakes are not only highly effective, but also very expensive. Sports car owners often have to pay at least 12,000 Euros for their brake systems if they choose the ceramic variant.
Ceramic brake discs are the result of a complex production process
The advantages of ceramic breaks are compelling and far surpass normal brakes with grey cast iron brake discs:
– quick response even in wet and extreme conditions,
– corrosion-resistant,
– low weight,
– heat-resistant,
– long-lasting.
If the garage found wear on the ceramic brake discs, there would be a nasty surprise. Under heavy loads, grooves and severe abrasion can occur. Replacing a worn disc with a new one could easily cost 5000 Euros or more. But now there is another solution. The REBRAKE restoration service has made FOXX Automotive an international sensation that has given ceramic brakes a further boost.
The REBRAKE restoration service has made FOXX Automotive a sensation throughout the world.
The benefits offered by ceramic brake systems have long been enjoyed by not only racing drivers and owners of super sports cars or high horsepower top range limousines. Ceramic brake discs are gradually becoming part of the mid-range too. Experts say that ceramic brakes will continue to gain ground. The advantages are clear. And finally of course because prematurely worn ceramic brake discs can now be effectively, quickly and cost-effectively restored.