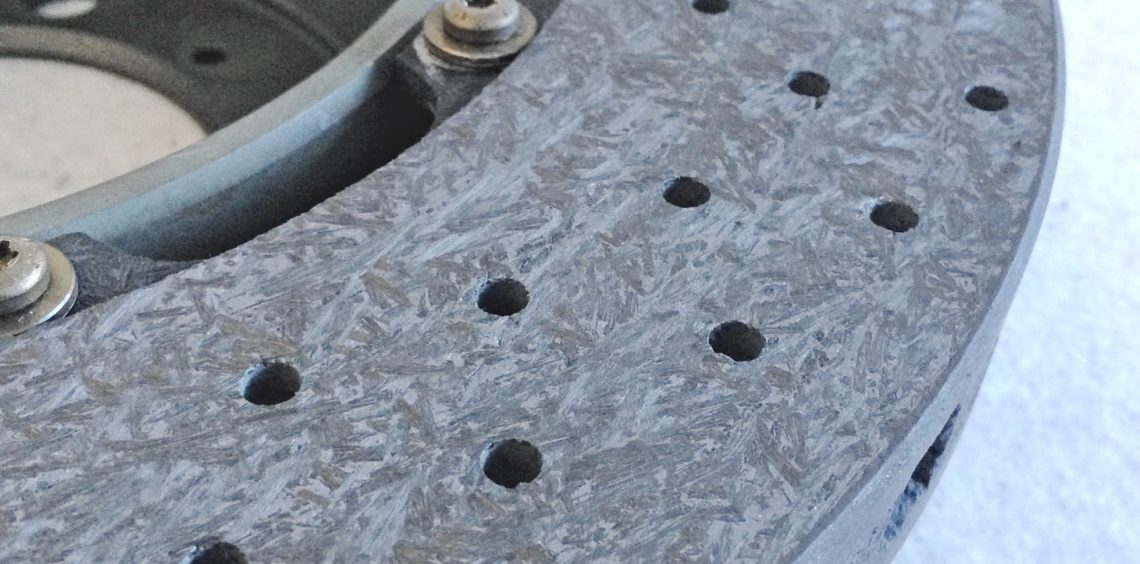 The service life of carbon ceramic brake discs is enormous, renewed discs should last over 100,000km
Motorsport fans, environmental politicians and activists and even ordinary motorists actually agree on this point: carbon ceramic brake discs are the future. Particulate matter is the subject of city centres. Ceramic brake discs in our vehicles could effectively counteract this problem. About one third of particulates is caused by tyres and conventional brakes. Ceramic brakes are capable of reducing brake abrasion by around 90 per cent. So far, innovative braking systems have been installed in racing cars, sports cars and sedans of the luxury class. Once you've experienced them, you won't want to miss them. They are low-wear, largely maintenance-free and extremely trenchant. Carbon ceramic brake discs have become indispensable in motor racing.
Carbon ceramic reprocessing by REBRAKE returns ceramic brakes to mint condition
Even in the event that brake discs do wear down and need to be renewed, there is a highly efficient solution. With REBRAKE, FOXX-Automotive Components has established a process for ceramic brake discs that is not only reliable but also impressively powerful. With REBRAKE's carbon ceramic reprocessing, worn ceramic brakes are simply restored to their original condition. The diameter, age or manufacturer of the brake disc does not matter. The service life of a restored ceramic brake disc is also comparable to that of a new brake disc.
Service life of a restored ceramic brake disc is comparable to a new one
The proven reprocessing procedure takes place in a multi-stage process. First, the brake disc is weighed and x-rayed to rule out damage to the basic structure. This is followed by a thorough cleaning. In the third step, the brake disc is face milled. The carbon ceramic disc is then impregnated with carbon polymers in a vacuum. Pyrolysis then takes place at over 1,000 degrees Celsius. The precise amount of polymer material is applied until the brake disc's target weight is reached. A siliconizing process at 1,500 degrees Celsius and final sanding complete the procedure.