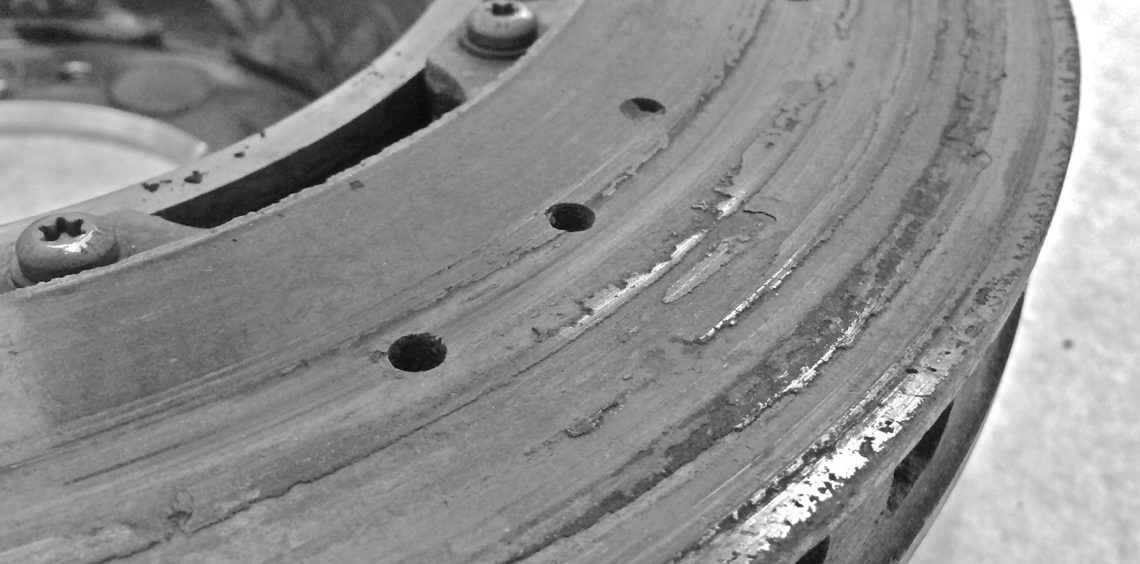 From the incoming inspection to pyrolysis at 1,100 degrees Celsius – how a worn ceramic brake disc becomes a product in mint condition again
It is as trenchant as no other, suitable for racing and highly efficient. It may be durable, but it is also shockingly expensive. Many owners of sports cars and high-quality limousines or sedans rely on the durability of their ceramic brake system. Wear can be very expensive. If a brake disc breaks, it can quickly cost 5000 euro and more. The company FOXX Automotive Components from Weßling near Munich relies on a specially developed process with which ceramic brake discs are not only renewed, but rather put into a condition which, depending on the type, exhibits better properties all around than a brand-new carbon ceramic brake disc. At its core, the special process focuses on restoring the damaged or worn surface of the brake disc.
If the basic structure of the ceramic brake disc is intact, the brake disc is reprocessed.
However, before the ceramic brake disc can be reprocessed, the worn or abraded disc is subjected to a multi-stage incoming inspection. Background: Not every ceramic brake disc is suitable for very elaborate processing. If, for example, the X-ray machine detects that even the smallest cracks run through the entire brake disc, this rules out a reprocessing of the brake disc. In a further step, the brake disc is weighed to determine to what extent the basic structure of the ceramic disc is still intact. Normally this involves wear and damage to the surface of the brake disc. The material can be very worn, grooves can be clearly visible – no problem for the experts at FOXX-Automotive Components.
The renewal of a ceramic brake disc costs between 790.00 and 900.00 euro
After the surface of the brake disc has been milled off mechanically until all grooves have been levelled, it is filtered in several steps in a vacuum with polymer material and pyrolised at over 1,000 degrees Celsius. The precise amount of polymer material is applied until the target weight is reached. The new material conjoins perfectly with the old material both chemically and structurally. Only after the ceramic brake disc has been siliconized at 1,800 degrees Celsius and finally ground to achieve a particularly smooth and extremely hard surface is it considered renewed. All operations are precisely documented.