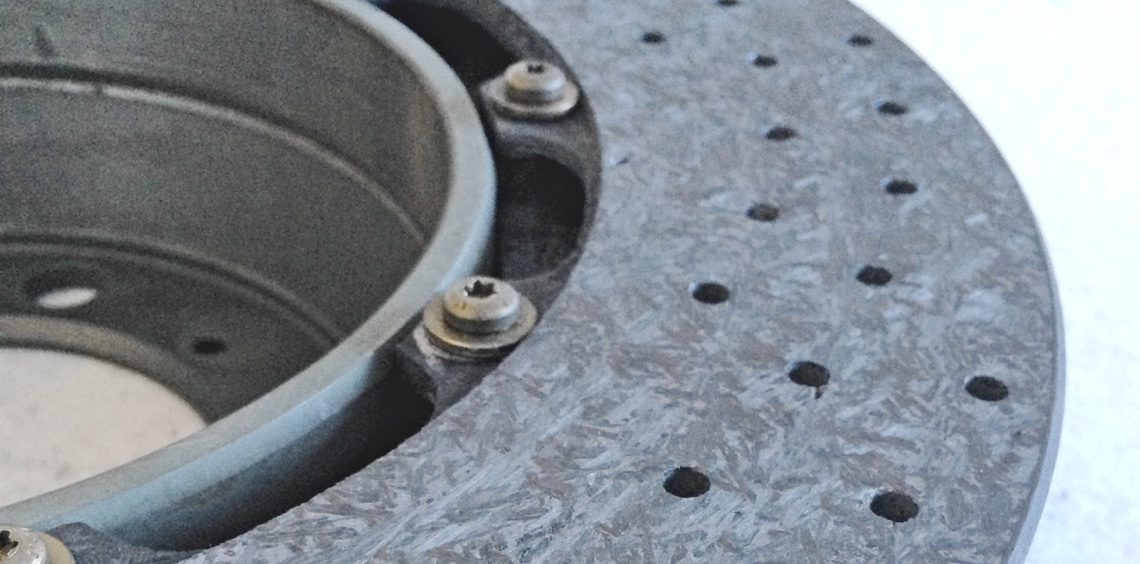 More expensive and with more bite than any other brakes: Ceramic brakes have many advantages:
whether you own a sports car or a top range fast car – if you've ever enjoyed a ceramic brake system, you'll never want to go without it. Ceramic brake discs are always winners. News from the car industry reveals that ceramic brakes will soon be available in mid-range cars. Ceramic brake discs provide perfect deceleration, excellent driving comfort and are also extremely long-lasting. Thanks to REBRAKE refurbishing service from FOXX Automotive, worn and damaged brake discs can be cost-effectively restored.
Thanks to REBRAKE refurbishing service, worn ceramic brake discs can be cost-effectively restored.
The secret to the success of ceramic brake discs is their high-tech material. The innovative brake discs are made from carbon fibre-reinforced composite material. There's no chance of rust or corrosion on ceramic discs. Ceramic brakes also do not accrue the brake dust of grey cast iron discs. Basically, we differentiate between discs made by Brembo SGL (CCB) and discs made using an older production method by Brembo in Italy. CCB discs are used in models such as Porsche, AMG Mercedes and Audi. CCM discs are primarily used in Ferrari and Maserati.
Brembo SGL discs are used in Porsche, AMG Mercedes and Audi.
What's the difference? In contrast to CCM discs, ceramic brake discs from Brembo SGL have a particularly hard surface made of silicon carbonate, which is much less prone to wear. Refurbished discs generally have a very hard surface. During the initial inspection we determine whether the brake disc is suitable for refurbishment. Then we measure the degree of wear. After milling off the surface, we use a special procedure to apply a new brake layer until the target weight is achieved. The new surface is extremely hard and gives the refurbished brake disc properties that at least match a new disc. Load tests prove the special properties of restored discs. To ensure that customers aren't without their car for too long, we use an efficient process for refurbishment. Customers know that FOXX Automotive Components UG is an efficient partner for the brand Rebrake.